With long weeks without any connection (or almost), Burning Crusade Classic players struggle to see the end of the first World of Warcraft expansion even as they anxiously await the erosion of the next expansion: The Wrath of the Lich King Classic. But while Blizzard has yet to officially communicate about it, it looks like new items are on the horizon charting a direction for upcoming events…starting this week!
Here's the schedule my guess Next weeks:
Monday 25 July 2022: Publish Happy Voyages Bonus to Oceanic Kingdoms (confirmed)

Tuesday 26 July 2022:

Spread Happy Travels Bonus to US Worlds



Wednesday 27 July 2022: Spread the Happy Travels bounty to European realms
Wednesday 10 August 2022: A classic crusade to consolidate the kingdom
Wednesday 10 August 2022: Reopen immigration to Firemaw and Gehennas
Wednesday 10 August 2022: Wrath of Lich King Classic PrePatch Deployment
Tuesday 27 September 2022: The rage of the classic Lich King spread
Bonus "Happy Journeys" experience
The bonus called "Happy Travels" was revealed on June 22, and will soon allow all Burning Crusade Classic players to take advantage of a 50% experience bonus from all sources (including quests, creature deaths, or the end of the battlefield).
If to this day we still do not know when this bounty will be published, we have known since the early morning of Monday 25 July 2022 that it is approaching in full swing, and it is time after more than Radio Month of Silence. Players from Kingdoms of Oceania in BC Classic are already eligible for this bonus, which is therefore active in their kingdoms (source), indicating its spread in the very near future in Europe. concretely, The "Happy Travels" bonus should logically be published on Wednesday, 27 July 2022 in European Realms From Burning Crusade Classic.
As a reminder, Blizzard has claimed that it will continue almost"6 to 8 weeksIt will be published a few weeks before the release of the Wrath of the Lich King Classic PrePatch. This bounty is intended to run until the official release of the expansion, estimated on Tuesday, September 27, 2022 according to the latest "leak" to date.
We have not closed out the exact time frame for when this improvement will be activated, but we expect it to last for at least 6-8 weeks; It starts a few weeks before the 3.4.0 Pre-Patch and runs until the day of the release of Wrath of the Lich King Classic.
(source)
Changes to servers
Following the previous announcement last June, Blizzard also revealed the consolidation (and deletion) of some servers considered "sparsely populated", but also the complete shutdown of some other widely populated servers: Firemaw and more recently Gehennas.
This merger is still scheduled for Wednesday, August 10, 2022 The Europeans are among us. It should only measurably affect a few French-speaking players except those on Amnennar because this server will be gone completely on this date.
On the side of the closed worlds of Firemaw and Gehennas, the situation has changed recently. Until then, it was not only possible to migrate to these kingdoms, but also to create new characters if you don't already have a character on this server, the situation has changed a lot this Sunday, June 24, 2022! Character creation is again open to everyone in these two areasOnly migrations remained restricted for an indefinite period, perhaps until the unification of the other kingdoms on August 10.
A few hours ago, we reopened character creation in the Firemaw world.
(source)
This is also an opportunity to recall that Blizzard has revealed the arrival of so-called "Fresh" servers from the PrePatch of Wrath of the Lich King Classic for those who want to start over on a healthy basis at the same time as everyone their bartender. But here it is… We still don't know the official release date for these servers, because we don't know the PrePatch date either… Namely…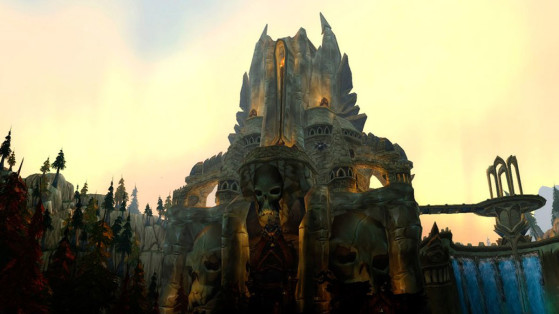 Lich King PrePatch's Wrath
We still don't know everything about the long-awaited PrePatch, or nearly, including its official release date. However, some elements already make it possible to expect a minimum from the latter. Here's what we know so far:
The "Happy Travels" experience bonus will last from "6 to 8 weeks" (

source

)
Happy Journeys bonus available in Oceania (

source

)

Important changes will happen on some servers on August 10, 2022 (source)

The release date for the expansion can be set for Wednesday, September 27, 2022 (source)
Well, where are we now? It is estimated without much fear that servers slated for August 10 will be consolidated at the same time as PrePach for a reason that is fairly simple: it's a major event for server infrastructure internally, but also for player distribution. So such an event should "logically" happen at the same time as the other big event that affects servers the most in the coming weeks: the pre-patch. Two birds with one stone.
So we'll end up with the bounty for the trial posted on July 27, then the PrePatch on August 10, and naturally this brings us to Wednesday, September 27 for the final rollout date of the extension with 9 weeks of bounty trial. and 7 from Prepatch.
Is this possible? Reply very soon. Let's already hope that the experience bonus is released this week, it will be a very good start and a second wind for the classic version of the game which has been running a bit slow in recent weeks due to the lack of new features and especially communication.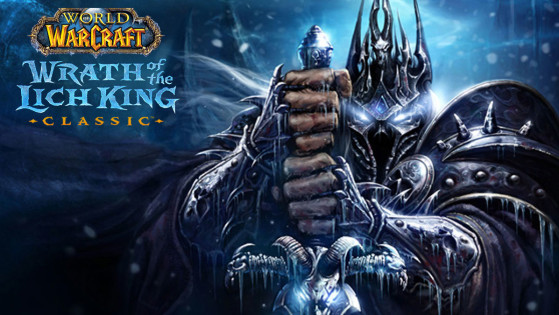 mmo
Three months after its unveiling, World of Warcraft's Wrath of the Lich King Classic expansion surprisingly made headlines. Blizzard has already revealed mysterious information that players have been waiting for a long time: its supposed release date! But what is really at the bottom?
"Evil thinker. Music scholar. Hipster-friendly communicator. Bacon geek. Amateur internet enthusiast. Introvert."