Chinese astronauts from Shenzhou-13, who are currently on a mission to the country's first space station, carried out their second spacewalk on Sunday, the China Aerospace Agency (CMSA) reported.
Taikonaut Ye Guangfu opened the airlock door at 6:44 p.m. Beijing time and left Tianhe, the central unit of Tiangong Space Station, at 6:50 p.m. His colleague Zhai Zhigang left the station at 7:50 p.m. 37 hours, while their teammate departed, Wang Yaping remained at the station to assist with their extra-vehicular (EVA) activities, which included moving a panoramic camera with a robotic arm.
CMSA noted that spacewalks are now a frequent part of missions performed at space stations, and that Chinese astronauts will soon perform more complex EVAs to ensure proper construction and stable operation of the space station, CMG reported Sunday.
The three astronauts were sent in October to the space station aboard the Shenzhou-13 spacecraft for six months, the longest time in space China has been scheduled to do so far.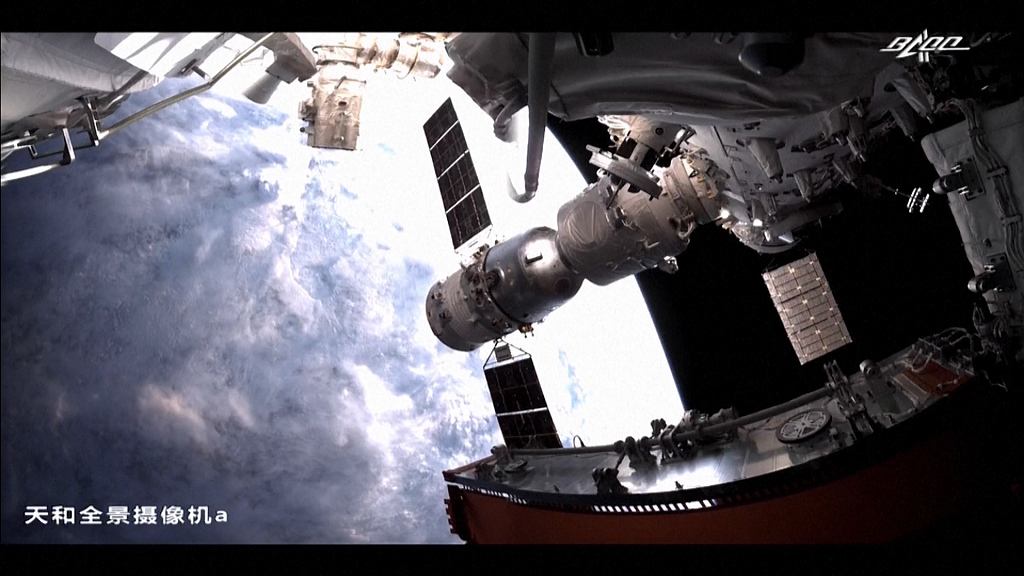 The team had previously conducted a six-and-a-half hour spacewalk in November, with Zhai Zhigang and Wang Yaping leaving the station while Ye Guangfu remained inside.
The first spacewalk was completely successful and tested the functionality of the extravehicular spacesuits developed by China, as well as the reliability and safety of EVA auxiliary equipment.
Since then, the trio have conducted a variety of missions, including medical tests, space experiments, daily space station inspections and maintenance, as well as in-orbit training programs, including evacuations, emergency relief and medical relief.
On December 9, Wang Yaping, the first female astronaut to enter a space station, delivered a space conversation from the Tianhe Unit, startling several Chinese students on Earth.
"Food trailblazer. Passionate troublemaker. Coffee fanatic. General analyst. Certified creator. Lifelong music expert. Alcohol specialist."