Hyundai Canada and Gabriel Automotive Group officially opened last night in downtown Montreal the first electric vehicle retail store in North America for a huge brand.
To show the purpose of this Hyundai electrified space, Hyundai refuses even to use the word "dealership" to describe it. The new establishment is designed as a showcase of the brand's electric vehicles as much as the sales area.
To create this offering and help consumers learn about its growing range of all-electric vehicles, Hyundai has partnered with Groupe Gabriel, which owns four Hyundai dealerships in Quebec. Together they explain:
"Groupe Gabriel and Hyundai Canada aim to improve the customer journey with a personalized experience offered at Hyundai Electrified, which allows Canadians to learn more about Hyundai's electric lineup and how to ensure they own an electric vehicle that suits them."

Hyundai Canada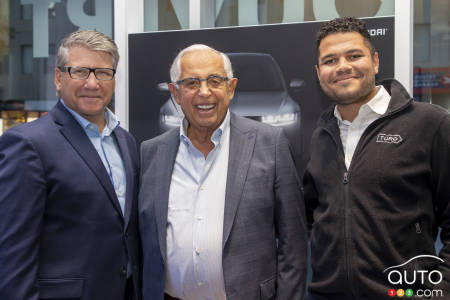 Don Romano (Hyundai Canada), Gabriel Azzouz (Gabriel Group) and Bassem Rahimi (Toro)
Hyundai Canada President and CEO Don Romano, who attended the official opening, emphasized that "Quebec continues to lead in Canada in terms of electric vehicle adoption and remains a top priority for Hyundai, and we are very pleased to be working with Groupe Gabriel to bring this new interactive store design to the heart of Montreal. He added, "With so many new and future EV customers in the province, our approach is focused on educating as many people as possible about electric vehicles, our business, and the advanced technology behind them."
The idea behind Hyundai Electrified is to provide answers to questions consumers may have about electric vehicles, and to bring them into close contact with the Hyundai Ioniq line of electric vehicles. Several studies have recently shown that a lack of familiarity is a real barrier to potential electric vehicle buyers, and this initiative is a direct attempt to remove that barrier.
Remember, Quebec has implemented a plan to ban the sale of light internal combustion engine (ICE) vehicles by 2035. Electric vehicle adoption rates are higher than any other province, thanks in part to the largest incentives available in the country. As proof of this, more than 60% of all electric vehicles sold by Hyundai Canada are located in Quebec; More than 40% of pre-orders and orders for the Ioniq 5 crossover also come from the province.
According to Don Romano, Hyundai Canada does not currently plan for any other similar space anywhere else in the country, but that will certainly depend on the reception consumers will book for this first store.
The new Hyundai Electrified store, located on Montreal's main commercial artery, Ste-Catherine Street, in the heart of downtown, is now open to customers and potential buyers of electric vehicles.
See also: Hyundai Canada and Turo partnership: long-term EV testing will be possible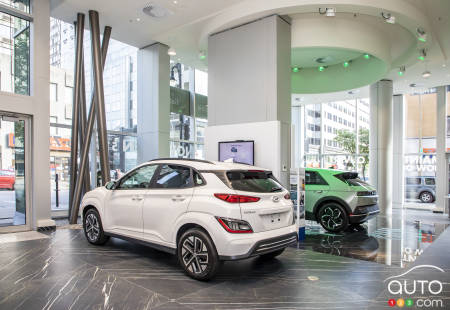 Hyundai Electric Store Showroom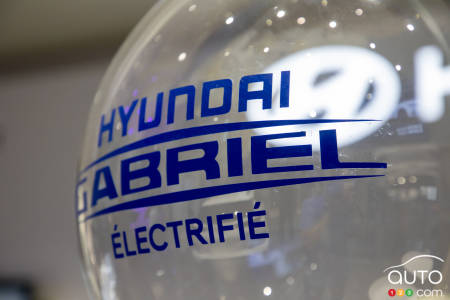 Hyundai Electrified store opens in Montreal
"Food trailblazer. Passionate troublemaker. Coffee fanatic. General analyst. Certified creator. Lifelong music expert. Alcohol specialist."