The family of video calling devices was launched in 2018 Facebook Portal Expands with the introduction of a portable version of the connected screen called go gate.
With a 10.1-inch HD touch screen (800 x 1280 pixels) that adapts to the color and lighting of the room, Portable Go is equipped with a 12MP smart camera with a 125-degree field of view. The camera follows people to stay in the frame, and pan and zoom into the action.
Compatible avec les appels vidéo sur WhatsApp, Messenger et Zoom, l'appareil dispose de quatre micros, deux haut-parleurs de 5 W et un caisson de basses de 20 W. Une technologie Smart Sound réduit les bruits de fond et améliore la qualité de Sound.
In addition to Facebook's "Hey Portal" wizard, Portal Go is compatible with Amazon Alexa. The main novelty is this portable side with the incorporation of a back carry wrist and rechargeable battery, confirming that it's still Wi-Fi, and can work while it's at its charging station.
Facebook also offers a profile Gateway to the new generation + Which embodies the top of the gateway product range and stays connected to the mains. It is equipped with 14 inch swivel screen With a resolution of 2160 x 1440 pixels, a 12MP smart camera with a 131-degree field of view. Thanks to its screen, it is especially possible to view up to 25 people with the gallery view during a Zoom call.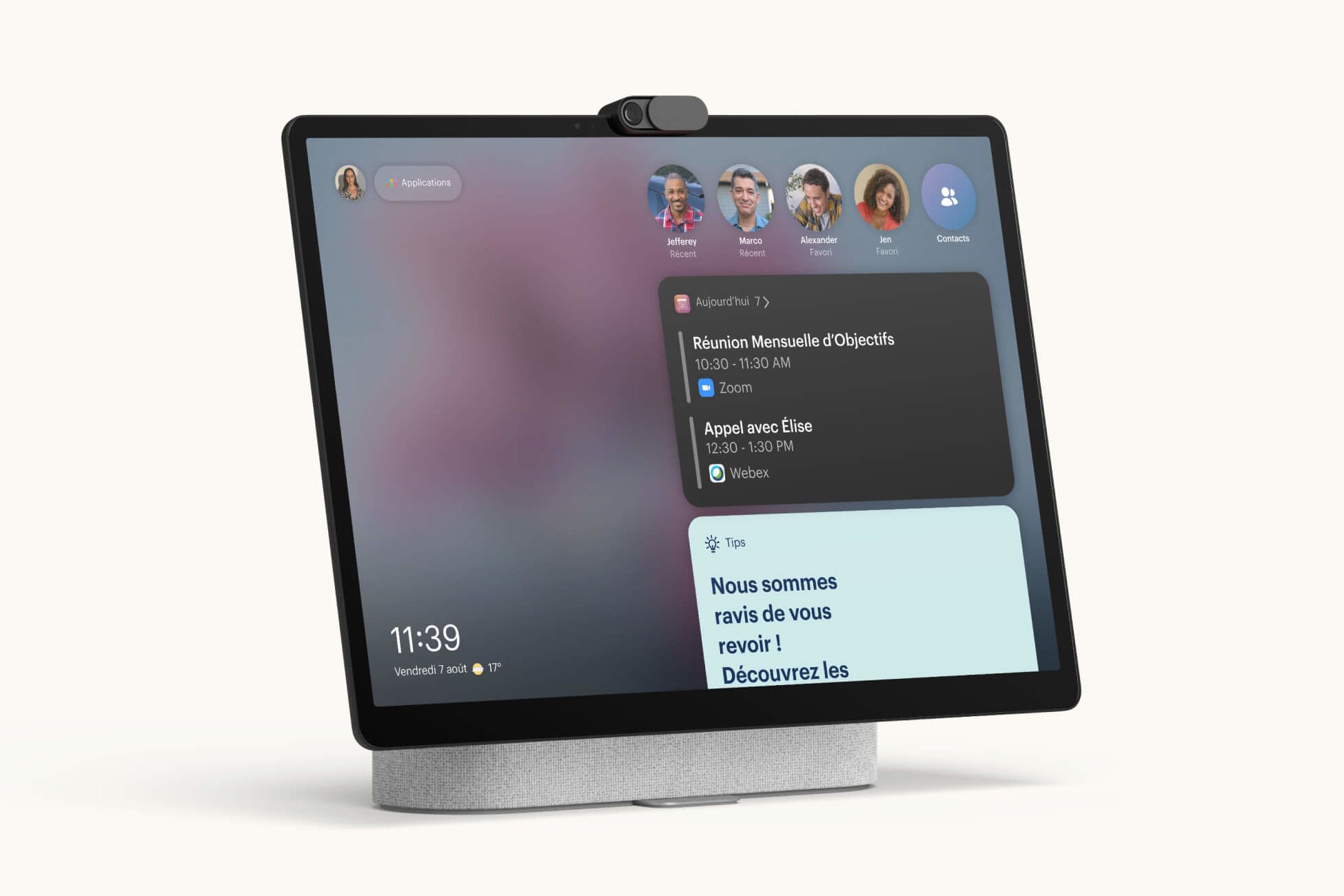 Remote work in mind for Facebook
The portal hardware interface (Android based) will benefit from the update. In addition, video conferencing solutions such as Cisco Webex, BlueJeans, and GoToMeeting have been added. In December, Microsoft Teams support will be there.
Next year, Facebook will also launch a service Business Portal For small and medium-sized businesses to deploy and manage portal devices. They will be able to create and manage Facebook Work accounts for employees. The company email address can be used to configure the portal.
The new Portal Go and Portal + are respectively presented at €229 And 369 EUR. Currently on pre-orderThe devices will be shipped from October 19.
"Evil thinker. Music scholar. Hipster-friendly communicator. Bacon geek. Amateur internet enthusiast. Introvert."