After the school holidays which coincided with a decrease in cases of severe bronchiolitis in children under two years of age, the numbers started to rise again and continue to reach very high levels.
The numbers are on the rise again. The number of emergency room visits and pediatric hospitalizations for bronchiolitis increased again during the week of November 14-20 after decreasing significantly during the school holidays. Current levels are still particularly high.
according to Figures from Public Health France6,882 children under the age of two went to the emergency room this week and 90% of them were under the age of one. Of the 2,552 children under the age of two who were hospitalized, 94% had less than one. These numbers are up about 25% from the previous week.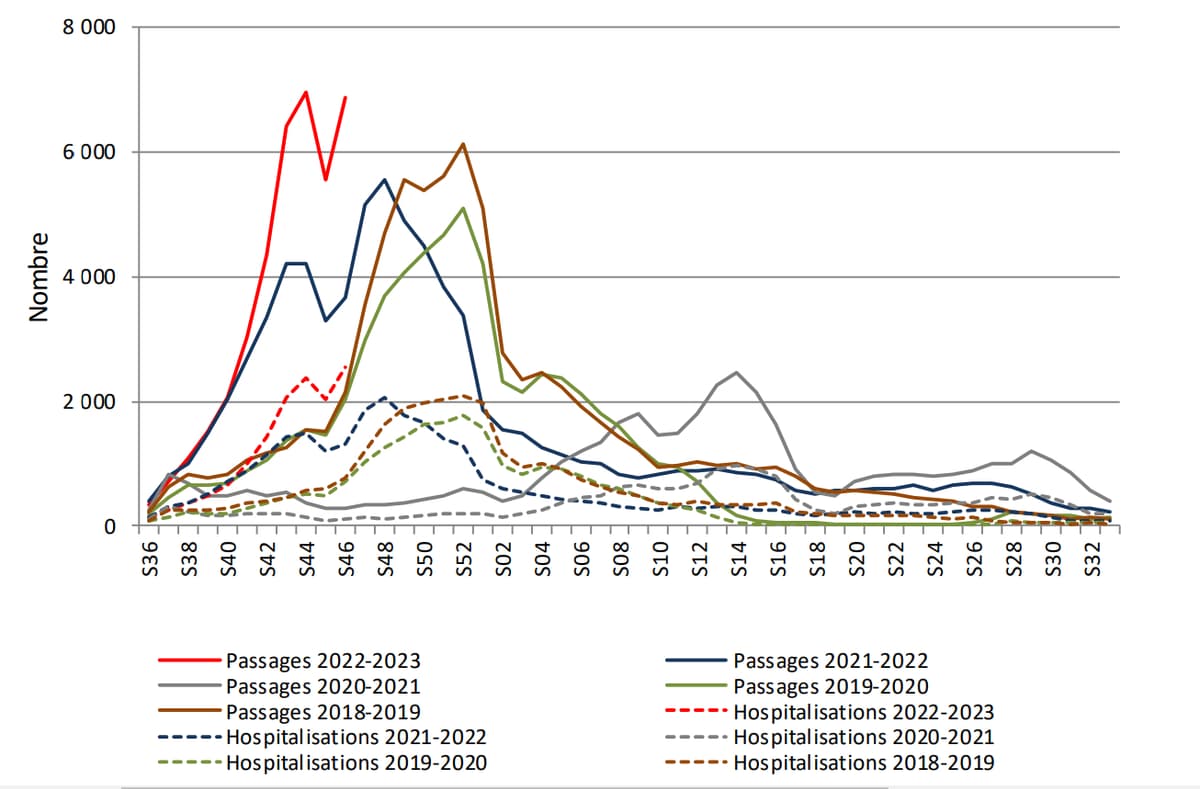 Thus, visits to the emergency room are back at a slightly lower level than they were before the school holidays, but hospitalizations are on the rise.
The situation is still tense
For the third week in a row, hospitalizations for bronchiolitis account for half of all hospital admissions after emergency room visits for children under two years of age, French public health advice.
On November 9, Health Minister François Browne announced the implementation of the ORSAN plan in hospitals, paving the way for specific arrangements for institutions. Mulhouse Hospital launched the white plan on Tuesday, making it possible for itself to mobilize all staff and deprogramming operations.
The severity of the disease thus remains particularly noticeable throughout mainland France and Guadeloupe, with "epidemic alert" status.
Glenn Gillett, Caroline Dieudonn
"Food trailblazer. Passionate troublemaker. Coffee fanatic. General analyst. Certified creator. Lifelong music expert. Alcohol specialist."