AST SpaceMobile, the first company to build the world's first satellite cellular network that can be accessed directly from standard cell phones, has announced that it has achieved download speeds of more than 10 Mbps in tests. Blue Walker 3.
Satellite cellular communication at 4G speeds using unmodified smartphones is a world first in telecommunications AST SpaceMobile.
Big step for spatial communication
Engineers ran download speed tests in Hawaii in June, using several off-the-shelf smartphones.
Our 4G LTE download speed test, which used AT&T spectrum and Nokia RAN technology, yielded raw speeds of up to 10.3Mbps, with an additional audio test directed at AT&T employees. Evaluation of BlueWalker 3's capability continues, with 5G implementation as the next major step.
"The space cellular capabilities at AST SpaceMobile are designed to be an important extension of cellular communications. In addition to supporting the basic voice and text services we've come to expect from phones, it will also allow users to browse the Internet, download files, use messaging apps or stream videos," said Abel Avillan, President and CEO of AST SpaceMobile.
"Achieving this feat with a standard, unmodified cell phone on the ground, connecting to our satellite in low Earth orbit, is another landmark moment in telecommunications history and an important step toward AST SpaceMobile's goal of providing broadband services to parts of the world where cellular coverage is either not reliable or simply does not exist today".
On the way to global connectivity?
AT&T Network President Chris Sambar commented on the feat: "Success in achieving double-digit download speeds in satellite-to-smartphone testing brings us closer to ensuring that people across the United States stay connected, regardless of location. This achievement would not have been possible without the focus and determination of the teams working daily to achieve our shared vision of space connectivity.".
"Every milestone in Vodafone's history has brought us closer to connecting for everyone. Access to these mobile speeds, via satellite directly to standard 4G smartphones, bridges the digital divide even further. Together with Vodacom and AST SpaceMobile, we look forward to bringing this capability to our customers in hard-to-reach areas of Africa and Europe.added Alberto Ribebe, Network Director at Vodafone.
Key innovations of AST SpaceMobile
This news follows other recently announced global announcements from AST SpaceMobile as the company prepares its technology for commercialization.
On April 25, AST SpaceMobile reported that it had already made the first voice calls from space using standard, unmodified smartphones. In preparation for these achievements, the successful deployment of BlueWalker 3 constitutes the largest commercial communications network ever deployed in low Earth orbit and is designed to directly reach cellular devices over standard 3GPP frequencies at 5G speeds.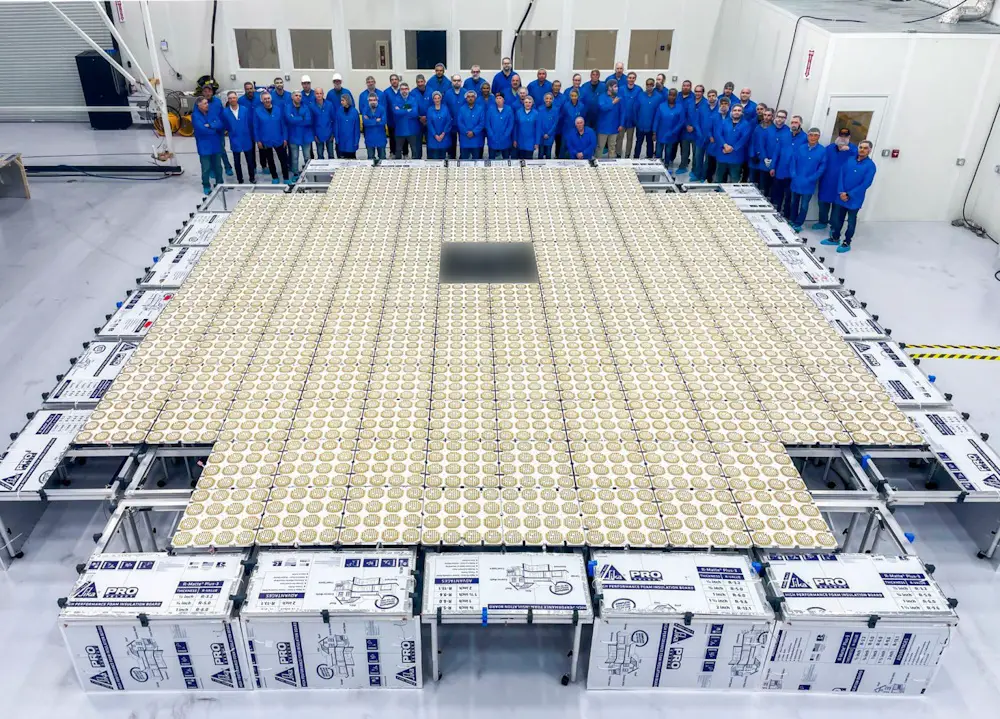 In its unfolded location, the satellite covers an area of ​​65 square metres, which is an essential design feature to support a satellite cellular broadband network.
artificial
AST SpaceMobile is reaching important milestones with several satellite communications that are the first of their kind in the world. Despite the technological complexity inherent in this project, first download tests reveal promising speeds.
This initiative could open the door to a new era of global connectivity, especially for areas where cellular coverage is weak or non-existent. However, it should be noted that these innovations are still in the testing phase. There is still much to be done before it can be commercialized on a large scale.
[ Rédaction ]
"Food trailblazer. Passionate troublemaker. Coffee fanatic. General analyst. Certified creator. Lifelong music expert. Alcohol specialist."